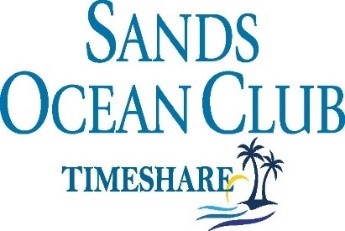 The Sands Ocean Club Timeshare operation is excited to announce that effective immediately, Sands Ocean Club Timeshare is reactivating the Timeshare unit week leasing program.Under the reactivated unit week leasing program, with the exception of owning the unit week, the Lessee of an individualunit week will be intitled to exercise all of the rights and privileges associated with the ownership of the unit week.
This means that if you lease a unit week,you have the same right to use your leased unit week in the same manner as if you actually owned the unit week.Opportunities available to you as the lessee, include but the ability to bank your unit week with RCI, if you are a member of RCI, upgrade and/or exchange your unit week here a the Sands Ocean Club Resort. As long as you continue to pay for your unit week,you will be able to enjoy the rights and privileges associated with your selected unit week.
Contact the Timeshare office for further information and start building your exciting vacation destination portfolio at the Sands Ocean Club Resort today. (843)-449-2204.
Please see below for a listing of the unit weeks which are currently available to lease. *If the unit is listed as pending, please contact our office for the status of that unit week. (843)-449-2204. Thank you.
| | | | | |
| --- | --- | --- | --- | --- |
| SANDS OCEAN CLUB HOA | | 1412 | 1 | 1 Bedroom |
| SANDS OCEAN CLUB HOA | | 712 | 1 | 1 Bedroom |
| SANDS OCEAN CLUB HOA | | 1012 | 1 | 1 Bedroom |
| SANDS OCEAN CLUB HOA | | 912 | 3 | 1 Bedroom |
| SANDS OCEAN CLUB HOA | | 1412 | 3 | 1 Bedroom |
| SANDS OCEAN CLUB HOA | | 812 | 3 | 1 Bedroom |
| SANDS OCEAN CLUB HOA | | 1512 | 3 | 1 Bedroom |
| SANDS OCEAN CLUB HOA | | 1612 | 4 | 1 Bedroom |
| SANDS OCEAN CLUB HOA | | 1112 | 4 | 1 Bedroom |
| SANDS OCEAN CLUB HOA | | 1012 | 4 | 1 Bedroom |
| SANDS OCEAN CLUB HOA | | 912 | 4 | 1 Bedroom |
| SANDS OCEAN CLUB HOA | | 712 | 5 | 1 Bedroom |
| SANDS OCEAN CLUB HOA | | 412 | 5 | 1 Bedroom |
| SANDS OCEAN CLUB HOA | | 812 | 5 | 1 Bedroom |
| SANDS OCEAN CLUB HOA | | 312 | 5 | 1 Bedroom |
| SANDS OCEAN CLUB HOA | | 1012 | 6 | 1 Bedroom |
| SANDS OCEAN CLUB HOA | | 212 | 6 | 1 Bedroom |
| SANDS OCEAN CLUB HOA | | 812 | 6 | 1 Bedroom |
| SANDS OCEAN CLUB HOA | | 21207 | 7 | 1 Bedroom |
| SANDS OCEAN CLUB HOA | | 812 | 7 | 1 Bedroom |
| SANDS OCEAN CLUB HOA | | 1612 | 7 | 1 Bedroom |
| SANDS OCEAN CLUB HOA | | 312 | 7 | 1 Bedroom |
| SANDS OCEAN CLUB HOA | | 712 | 7 | 1 Bedroom |
| SANDS OCEAN CLUB HOA | | 1012 | 8 | 1 Bedroom |
| SANDS OCEAN CLUB HOA | | 1512 | 8 | 1 Bedroom |
| SANDS OCEAN CLUB HOA | | 1012 | 11 | 1 Bedroom |
| SANDS OCEAN CLUB HOA | | 212 | 11 | 1 Bedroom |
| SANDS OCEAN CLUB HOA | | 512 | 11 | 1 Bedroom |
| SANDS OCEAN CLUB HOA | | 412 | 11 | 1 Bedroom |
| SANDS OCEAN CLUB HOA | | 1412 | 11 | 1 Bedroom |
| SANDS OCEAN CLUB HOA | | 212 | 12 | 1 Bedroom |
| SANDS OCEAN CLUB HOA | | 1512 | 12 | 1 Bedroom |
| SANDS OCEAN CLUB HOA | | 1112 | 13 | 1 Bedroom |
| SANDS OCEAN CLUB HOA | | 312 | 13 | 1 Bedroom |
| SANDS OCEAN CLUB HOA | | 1012 | 13 | 1 Bedroom |
| SANDS OCEAN CLUB HOA | | 512 | 13 | 1 Bedroom |
| SANDS OCEAN CLUB HOA | | 512 | 14 | 1 Bedroom |
| SANDS OCEAN CLUB HOA | | 312 | 15 | 1 Bedroom |
| SANDS OCEAN CLUB HOA | | 1112 | 16 | 1 Bedroom |
| SANDS OCEAN CLUB HOA | | 712 | 16 | 1 Bedroom |
| SANDS OCEAN CLUB HOA | | 312 | 16 | 1 Bedroom |
| SANDS OCEAN CLUB HOA | | 1212 | 16 | 1 Bedroom |
| SANDS OCEAN CLUB HOA | | 1612 | 17 | 1 Bedroom |
| SANDS OCEAN CLUB HOA | | 212 | 17 | 1 Bedroom |
| SANDS OCEAN CLUB HOA | | 1612 | 18 | 1 Bedroom |
| SANDS OCEAN CLUB HOA | | 1512 | 19 | 1 Bedroom |
| SANDS OCEAN CLUB HOA | | 812 | 20 | 1 Bedroom |
| SANDS OCEAN CLUB HOA | | 712 | 21 | 1 Bedroom |
| SANDS OCEAN CLUB HOA | | 512 | 22 | 1 Bedroom |
| SANDS OCEAN CLUB HOA | | 81233 | 33 | 1 Bedroom |
| SANDS OCEAN CLUB HOA | | 21233 | 33 | 1 Bedroom |
| SANDS OCEAN CLUB HOA | | 81234 | 34 | 1 Bedroom |
| SANDS OCEAN CLUB HOA | | 101235 | 35 | 1 Bedroom |
| SANDS OCEAN CLUB HOA | | 21236 | 36 | 1 Bedroom |
| SANDS OCEAN CLUB HOA | | 141236 | 36 | 1 Bedroom |
| SANDS OCEAN CLUB HOA | | 101237 | 37 | 1 Bedroom |
| SANDS OCEAN CLUB HOA | | 91237 | 37 | 1 Bedroom |
| SANDS OCEAN CLUB HOA | | 71237 | 37 | 1 Bedroom |
| SANDS OCEAN CLUB HOA | | 161238 | 38 | 1 Bedroom |
| SANDS OCEAN CLUB HOA | | 141238 | 38 | 1 Bedroom |
| SANDS OCEAN CLUB HOA | | 151238 | 38 | 1 Bedroom |
| SANDS OCEAN CLUB HOA | | 121239 | 39 | 1 Bedroom |
| SANDS OCEAN CLUB HOA | | 141239 | 39 | 1 Bedroom |
| SANDS OCEAN CLUB HOA | | 71239 | 39 | 1 Bedroom |
| SANDS OCEAN CLUB HOA | | 141240 | 40 | 1 Bedroom |
| SANDS OCEAN CLUB HOA | | 51240 | 40 | 1 Bedroom |
| SANDS OCEAN CLUB HOA | | 91241 | 41 | 1 Bedroom |
| SANDS OCEAN CLUB HOA | | 21241 | 41 | 1 Bedroom |
| SANDS OCEAN CLUB HOA | | 81241 | 41 | 1 Bedroom |
| SANDS OCEAN CLUB HOA | | 81242 | 42 | 1 Bedroom |
| SANDS OCEAN CLUB HOA | | 51243 | 43 | 1 Bedroom |
| SANDS OCEAN CLUB HOA | | 31244 | 44 | 1 Bedroom |
| SANDS OCEAN CLUB HOA | | 101244 | 44 | 1 Bedroom |
| SANDS OCEAN CLUB HOA | | 51245 | 45 | 1 Bedroom |
| SANDS OCEAN CLUB HOA | | 101246 | 46 | 1 Bedroom |
| SANDS OCEAN CLUB HOA | | 141246 | 46 | 1 Bedroom |
| SANDS OCEAN CLUB HOA | | 101247 | 47 | 1 Bedroom |
| SANDS OCEAN CLUB HOA | | 101248 | 48 | 1 Bedroom |
| SANDS OCEAN CLUB HOA | | 21248 | 48 | 1 Bedroom |
| SANDS OCEAN CLUB HOA | | 81248 | 48 | 1 Bedroom |
| SANDS OCEAN CLUB HOA | | 151248 | 48 | 1 Bedroom |
| SANDS OCEAN CLUB HOA | | 51249 | 49 | 1 Bedroom |
| SANDS OCEAN CLUB HOA | | 101249 | 49 | 1 Bedroom |
| SANDS OCEAN CLUB HOA | | 31251 | 51 | 1 Bedroom |
| SANDS OCEAN CLUB HOA | | 51251 | 51 | 1 Bedroom |
| SANDS OCEAN CLUB HOA | | 151251 | 51 | 1 Bedroom |
| SANDS OCEAN CLUB HOA | | 81251 | 51 | 1 Bedroom |
| SANDS OCEAN CLUB HOA | | 71251 | 51 | 1 Bedroom |
| SANDS OCEAN CLUB HOA | | 91251 | 51 | 1 Bedroom |
| SANDS OCEAN CLUB HOA | | 151252 | 52 | 1 Bedroom |
| SANDS OCEAN CLUB HOA | | 120701 | 1 | 1 Bedroom OF |
| SANDS OCEAN CLUB HOA | | 41001 | 1 | 1 Bedroom OF |
| SANDS OCEAN CLUB HOA | | 91003 | 3 | 1 Bedroom OF |
| SANDS OCEAN CLUB HOA | | 151003 | 3 | 1 Bedroom OF |
| SANDS OCEAN CLUB HOA | | 100704 | 4 | 1 Bedroom OF |
| SANDS OCEAN CLUB HOA | | 30704 | 4 | 1 Bedroom OF |
| SANDS OCEAN CLUB HOA | | 41004 | 4 | 1 Bedroom OF |
| SANDS OCEAN CLUB HOA | | 60704 | 4 | 1 Bedroom OF |
| SANDS OCEAN CLUB HOA | | 120704 | 4 | 1 Bedroom OF |
| SANDS OCEAN CLUB HOA | | 160704 | 4 | 1 Bedroom OF |
| SANDS OCEAN CLUB HOA | | 91004 | 4 | 1 Bedroom OF |
| SANDS OCEAN CLUB HOA | | 31004 | 4 | 1 Bedroom OF |
| SANDS OCEAN CLUB HOA | | 41005 | 5 | 1 Bedroom OF |
| SANDS OCEAN CLUB HOA | | 60705 | 5 | 1 Bedroom OF |
| SANDS OCEAN CLUB HOA | | 91005 | 5 | 1 Bedroom OF |
| SANDS OCEAN CLUB HOA | | 30705 | 5 | 1 Bedroom OF |
| SANDS OCEAN CLUB HOA | | 51005 | 5 | 1 Bedroom OF |
| SANDS OCEAN CLUB HOA | | 161005 | 5 | 1 Bedroom OF |
| SANDS OCEAN CLUB HOA | | 151006 | 6 | 1 Bedroom OF |
| SANDS OCEAN CLUB HOA | | 101006 | 6 | 1 Bedroom OF |
| SANDS OCEAN CLUB HOA | | 41006 | 6 | 1 Bedroom OF |
| SANDS OCEAN CLUB HOA | | 121006 | 6 | 1 Bedroom OF |
| SANDS OCEAN CLUB HOA | | 80706 | 6 | 1 Bedroom OF |
| SANDS OCEAN CLUB HOA | | 31007 | 7 | 1 Bedroom OF |
| SANDS OCEAN CLUB HOA | | 51208 | 8 | 1 Bedroom OF |
| SANDS OCEAN CLUB HOA | | 71008 | 8 | 1 Bedroom OF |
| SANDS OCEAN CLUB HOA | | 31008 | 8 | 1 Bedroom OF |
| SANDS OCEAN CLUB HOA | | 111008 | 8 | 1 Bedroom OF |
| SANDS OCEAN CLUB HOA | | 41008 | 8 | 1 Bedroom OF |
| SANDS OCEAN CLUB HOA | | 61009 | 9 | 1 Bedroom OF |
| SANDS OCEAN CLUB HOA | | 30709 | 9 | 1 Bedroom OF |
| SANDS OCEAN CLUB HOA | | 71009 | 9 | 1 Bedroom OF |
| SANDS OCEAN CLUB HOA | | 60709 | 9 | 1 Bedroom OF |
| SANDS OCEAN CLUB HOA | | 71010 | 10 | 1 Bedroom OF |
| SANDS OCEAN CLUB HOA | | 91010 | 10 | 1 Bedroom OF |
| SANDS OCEAN CLUB HOA | | 50711 | 11 | 1 Bedroom OF |
| SANDS OCEAN CLUB HOA | | 140711 | 11 | 1 Bedroom OF |
| SANDS OCEAN CLUB HOA | | 41012 | 12 | 1 Bedroom OF |
| SANDS OCEAN CLUBHOA | | 71012 | 12 | 1 Bedroom OF |
| SANDS OCEAN CLUB HOA | | 140713 | 13 | 1 Bedroom OF |
| SANDS OCEAN CLUB HOA | | 60713 | 13 | 1 Bedroom OF |
| SANDS OCEAN CLUB HOA | | 61013 | 13 | 1 Bedroom OF |
| SANDS OCEAN CLUB HOA | | 100716 | 16 | 1 Bedroom OF |
| SANDS OCEAN CLUB HOA | | 111016 | 16 | 1 Bedroom OF |
| SANDS OCEAN CLUB HOA | | 140716 | 16 | 1 Bedroom OF |
| SANDS OCEAN CLUB HOA | | 141016 | 16 | 1 Bedroom OF |
| SANDS OCEAN CLUB HOA | | 70717 | 17 | 1 Bedroom OF |
| SANDS OCEAN CLUB HOA | | 120719 | 19 | 1 Bedroom OF |
| SANDS OCEAN CLUB HOA | | 121019 | 19 | 1 Bedroom OF |
| SANDS OCEAN CLUB HOA | | 91019 | 19 | 1 Bedroom OF |
| SANDS OCEAN CLUB HOA | | 141020 | 20 | 1 Bedroom OF |
| SANDS OCEAN CLUB HOA | | 90720 | 20 | 1 Bedroom OF |
| SANDS OCEAN CLUB HOA | | 71020 | 20 | 1 Bedroom OF |
| SANDS OCEAN CLUB HOA | | 81031 | 31 | 1 Bedroom OF |
| SANDS OCEAN CLUB HOA | | 141031 | 31 | 1 Bedroom OF |
| SANDS OCEAN CLUB HOA | | 71034 | 34 | 1 Bedroom OF |
| SANDS OCEAN CLUB HOA | | 110734 | 34 | 1 Bedroom OF |
| SANDS OCEAN CLUB HOA | | 111034 | 34 | 1 Bedroom OF |
| SANDS OCEAN CLUB HOA | | 40735 | 35 | 1 Bedroom OF |
| SANDS OCEAN CLUB HOA | | 51035 | 35 | 1 Bedroom OF |
| SANDS OCEAN CLUB HOA | | 31036 | 36 | 1 Bedroom OF |
| SANDS OCEAN CLUB HOA | | 120738 | 38 | 1 Bedroom OF |
| SANDS OCEAN CLUB HOA | | 61038 | 38 | 1 Bedroom OF |
| SANDS OCEAN CLUB HOA | | 80738 | 38 | 1 Bedroom OF |
| SANDS OCEAN CLUB HOA | | 50738 | 38 | 1 Bedroom OF |
| SANDS OCEAN CLUB HOA | | 121039 | 39 | 1 Bedroom OF |
| SANDS OCEAN CLUB HOA | | 151039 | 39 | 1 Bedroom OF |
| SANDS OCEAN CLUB HOA | | 81039 | 39 | 1 Bedroom OF |
| SANDS OCEAN CLUB HOA | | 100739 | 39 | 1 Bedroom OF |
| SANDS OCEAN CLUB HOA | | 150739 | 39 | 1 Bedroom OF |
| SANDS OCEAN CLUB HOA | | 51041 | 41 | 1 Bedroom OF |
| SANDS OCEAN CLUB HOA | | 30741 | 41 | 1 Bedroom OF |
| SANDS OCEAN CLUB HOA | | 100741 | 41 | 1 Bedroom OF |
| SANDS OCEAN CLUB HOA | | 141041 | 41 | 1 Bedroom OF |
| SANDS OCEAN CLUB HOA | | 151042 | 42 | 1 Bedroom OF |
| SANDS OCEAN CLUB HOA | | 60742 | 42 | 1 Bedroom OF |
| SANDS OCEAN CLUB HOA | | 91042 | 42 | 1 Bedroom OF |
| SANDS OCEAN CLUB HOA | | 150743 | 43 | 1 Bedroom OF |
| SANDS OCEAN CLUB HOA | | 100743 | 43 | 1 Bedroom OF |
| SANDS OCEAN CLUB HOA | | 60743 | 43 | 1 Bedroom OF |
| SANDS OCEAN CLUB HOA | | 111043 | 43 | 1 Bedroom OF |
| SANDS OCEAN CLUB HOA | | 121044 | 44 | 1 Bedroom OF |
| SANDS OCEAN CLUB HOA | | 41044 | 44 | 1 Bedroom OF |
| SANDS OCEAN CLUB HOA | | 110744 | 44 | 1 Bedroom OF |
| SANDS OCEAN CLUB HOA | | 140744 | 44 | 1 Bedroom OF |
| SANDS OCEAN CLUB HOA | | 60744 | 44 | 1 Bedroom OF |
| SANDS OCEAN CLUB HOA | | 80744 | 44 | 1 Bedroom OF |
| SANDS OCEAN CLUB HOA | | 50745 | 45 | 1 Bedroom OF |
| SANDS OCEAN CLUB HOA | | 151045 | 45 | 1 Bedroom OF |
| SANDS OCEAN CLUB HOA | | 110745 | 45 | 1 Bedroom OF |
| SANDS OCEAN CLUB HOA | | 111045 | 45 | 1 Bedroom OF |
| SANDS OCEAN CLUB HOA | | 140746 | 46 | 1 Bedroom OF |
| SANDS OCEAN CLUB HOA | | 150746 | 46 | 1 Bedroom OF |
| SANDS OCEAN CLUB HOA | | 151047 | 47 | 1 Bedroom OF |
| SANDS OCEAN CLUB HOA | | 101047 | 47 | 1 Bedroom OF |
| SANDS OCEAN CLUB HOA | | 140747 | 47 | 1 Bedroom OF |
| SANDS OCEAN CLUB HOA | | 51047 | 47 | 1 Bedroom OF |
| SANDS OCEAN CLUB HOA | | 121047 | 47 | 1 Bedroom OF |
| SANDS OCEAN CLUB HOA | | 91048 | 48 | 1 Bedroom OF |
| SANDS OCEAN CLUB HOA | | 31048 | 48 | 1 Bedroom OF |
| SANDS OCEAN CLUB HOA | | 80749 | 49 | 1 Bedroom OF |
| SANDS OCEAN CLUB HOA | | 111049 | 49 | 1 Bedroom OF |
| SANDS OCEAN CLUB HOA | | 161049 | 49 | 1 Bedroom OF |
| SANDS OCEAN CLUB HOA | | 30749 | 49 | 1 Bedroom OF |
| SANDS OCEAN CLUB HOA | | 40749 | 49 | 1 Bedroom OF |
| SANDS OCEAN CLUB HOA | | 81049 | 49 | 1 Bedroom OF |
| SANDS OCEAN CLUB HOA | | 41049 | 49 | 1 Bedroom OF |
| SANDS OCEAN CLUB HOA | | 100749 | 49 | 1 Bedroom OF |
| SANDS OCEAN CLUB HOA | | 21049 | 49 | 1 Bedroom OF |
| SANDS OCEAN CLUB HOA | | 60750 | 50 | 1 Bedroom OF |
| SANDS OCEAN CLUB HOA | | 110751 | 51 | 1 Bedroom OF |
| SANDS OCEAN CLUB HOA | | 140751 | 51 | 1 Bedroom OF |
| SANDS OCEAN CLUB HOA | | 90751 | 51 | 1 Bedroom OF |
| SANDS OCEAN CLUB HOA | | 61051 | 51 | 1 Bedroom OF |
| SANDS OCEAN CLUB HOA | | 80751 | 51 | 1 Bedroom OF |
| SANDS OCEAN CLUB HOA | | 40751 | 51 | 1 Bedroom OF |
| SANDS OCEAN CLUB HOA | | 111051 | 51 | 1 Bedroom OF |
| SANDS OCEAN CLUB HOA | | 70752 | 52 | 1 Bedroom OF |
| SANDS OCEAN CLUB HOA | | 103201 | 1 | 2 Bedroom |
| SANDS OCEAN CLUB HOA | | 82703 | 3 | 2 Bedroom |
| SANDS OCEAN CLUB HOA | | 163403 | 3 | 2 Bedroom |
| SANDS OCEAN CLUB HOA | | 173404 | 4 | 2 Bedroom |
| SANDS OCEAN CLUB HOA | | 82704 | 4 | 2 Bedroom OF |
| SANDS OCEAN CLUB HOA | | 103204 | 4 | 2 Bedroom |
| SANDS OCEAN CLUB HOA | | 63405 | 5 | 2 Bedroom |
| SANDS OCEAN CLUB HOA | | 163406 | 6 | 2 Bedroom |
| SANDS OCEAN CLUB HOA | | 83407 | 7 | 2 Bedroom |
| SANDS OCEAN CLUB HOA | | 161007 | 7 | 2 Bedroom |
| SANDS OCEAN CLUB HOA | | 82708 | 8 | 2 Bedroom |
| SANDS OCEAN CLUB HOA | | 161010 | 10 | 2 Bedroom |
| SANDS OCEAN CLUB HOA | | 82710 | 10 | 2 Bedroom OF |
| SANDS OCEAN CLUB HOA | | 83410 | 10 | 2 Bedroom |
| SANDS OCEAN CLUB HOA | | 103210 | 10 | 2 Bedroom |
| SANDS OCEAN CLUB HOA | | 83411 | 11 | 2 Bedroom |
| SANDS OCEAN CLUB HOA | | 123411 | 11 | 2 Bedroom |
| SANDS OCEAN CLUB HOA | | 160712 | 12 | 2 Bedroom |
| SANDS OCEAN CLUB HOA | | 73413 | 13 | 2 Bedroom |
| SANDS OCEAN CLUB HOA | | 82713 | 13 | 2 Bedroom OF |
| SANDS OCEAN CLUB HOA | | 103213 | 13 | 2 Bedroom |
| SANDS OCEAN CLUB HOA | | 173415 | 15 | 2 Bedroom |
| SANDS OCEAN CLUB HOA | | 73416 | 16 | 2 Bedroom |
| SANDS OCEAN CLUB HOA | | 123416 | 16 | 2 Bedroom |
| SANDS OCEAN CLUB HOA | | 123417 | 17 | 2 Bedroom |
| SANDS OCEAN CLUB HOA | | 173418 | 18 | 2 Bedroom |
| SANDS OCEAN CLUB HOA | | 123420 | 20 | 2 Bedroom |
| SANDS OCEAN CLUB HOA | | 103235 | 35 | 2 Bedroom |
| SANDS OCEAN CLUB HOA | | 83437 | 37 | 2 Bedroom |
| SANDS OCEAN CLUB HOA | | 1634 | 37 | 2 Bedroom |
| SANDS OCEAN CLUB HOA | | 73438 | 38 | 2 Bedroom |
| SANDS OCEAN CLUB HOA | | 123439 | 39 | 2 Bedroom |
| SANDS OCEAN CLUB HOA | | 73440 | 40 | 2 Bedroom |
| SANDS OCEAN CLUB HOA | | 63441 | 41 | 2 Bedroom |
| SANDS OCEAN CLUB HOA | | 163441 | 41 | 2 Bedroom |
| SANDS OCEAN CLUB HOA | | 63442 | 42 | 2 Bedroom |
| SANDS OCEAN CLUB HOA | | 160743 | 43 | 2 Bedroom |
| SANDS OCEAN CLUB HOA | | 163443 | 43 | 2 Bedroom |
| SANDS OCEAN CLUB HOA | | 103243 | 43 | 2 Bedroom |
| SANDS OCEAN CLUB HOA | | 123443 | 43 | 2 Bedroom |
| SANDS OCEAN CLUB HOA | | 123444 | 44 | 2 Bedroom |
| SANDS OCEAN CLUB HOA | | 103244 | 44 | 2 Bedroom |
| SANDS OCEAN CLUB HOA | | 160746 | 46 | 2 Bedroom |
| SANDS OCEAN CLUB HOA | | 161047 | 47 | 2 Bedroom |
| SANDS OCEAN CLUB HOA | | 63447 | 47 | 2 Bedroom |
| SANDS OCEAN CLUB HOA | | 83447 | 47 | 2 Bedroom |
| SANDS OCEAN CLUB HOA | | 173447 | 47 | 2 Bedroom |
| SANDS OCEAN CLUB HOA | | 123447 | 47 | 2 Bedroom |
| SANDS OCEAN CLUB HOA | | 160748 | 48 | 2 Bedroom |
| SANDS OCEAN CLUB HO | | 173449 | 49 | 2 Bedroom |
| SANDS OCEAN CLUB HOA | | 160750 | 50 | 2 Bedroom |
| SANDS OCEAN CLUB HOA | | 161050 | 50 | 2 Bedroom |
| SANDS OCEAN CLUB HOA | | 82751 | 51 | 2 Bedroom OF |
| SANDS OCEAN CLUB HOA | | 73452 | 52 | 2 Bedroom |
| SANDS OCEAN CLUB HOA | | 121101 | 1 | Studio |
| SANDS OCEAN CLUB HOA | | 70601 | 1 | Studio |
| SANDS OCEAN CLUB HOA | | 81301 | 1 | Studio |
| SANDS OCEAN CLUB HOA | | 41303 | 3 | Studio |
| SANDS OCEAN CLUB HOA | | 51303 | 3 | Studio |
| SANDS OCEAN CLUB HOA | | 121103 | 3 | Studio |
| SANDS OCEAN CLUB HOA | | 110603 | 3 | Studio |
| SANDS OCEAN CLUB HOA | | 50603 | 3 | Studio |
| SANDS OCEAN CLUB HOA | | 121104 | 4 | Studio |
| SANDS OCEAN CLUB HOA | | 61304 | 4 | Studio |
| SANDS OCEAN CLUB HOA | | 81104 | 4 | Studio |
| SANDS OCEAN CLUB HOA | | 153304 | 4 | Studio |
| SANDS OCEAN CLUB HOA | | 51304 | 4 | Studio |
| SANDS OCEAN CLUB HOA | | 41104 | 4 | Studio |
| SANDS OCEAN CLUB HOA | | 31104 | 4 | Studio |
| SANDS OCEAN CLUB HOA | | 120604 | 4 | Studio |
| SANDS OCEAN CLUB HOA | | 31304 | 4 | Studio |
| SANDS OCEAN CLUB HOA | | 21304 | 4 | Studio |
| SANDS OCEAN CLUB HOA | | 41305 | 5 | Studio |
| SANDS OCEAN CLUB HOA | | 70605 | 5 | Studio |
| SANDS OCEAN CLUB HOA | | 81305 | 5 | Studio |
| SANDS OCEAN CLUB HOA | | 153305 | 5 | Studio |
| SANDS OCEAN CLUB HOA | | 111105 | 5 | Studio |
| SANDS OCEAN CLUB HOA | | 31106 | 6 | Studio |
| SANDS OCEAN CLUB HOA | | 21106 | 6 | Studio |
| SANDS OCEAN CLUB HOA | | 40606 | 6 | Studio |
| SANDS OCEAN CLUB HOA | | 41306 | 6 | Studio |
| SANDS OCEAN CLUB HOA | | 110606 | 6 | Studio |
| SANDS OCEAN CLUB HOA | | 21107 | 7 | Studio |
| SANDS OCEAN CLUB HOA | | 31107 | 7 | Studio |
| SANDSOCEAN CLUB HOA | | 40608 | 8 | Studio |
| SANDS OCEAN CLUB HOA | | 90608 | 8 | Studio |
| SANDS OCEAN CLUB HOA | | 61109 | 9 | Studio |
| SANDS OCEAN CLUB HOA | | 71109 | 9 | Studio |
| SANDS OCEAN CLUB HOA | | 80609 | 9 | Studio |
| SANDS OCEAN CLUB HOA | | 121109 | 9 | Studio |
| SANDS OCEAN CLUB HOA | | 61110 | 10 | Studio |
| SANDS OCEAN CLUB HOA | | 80610 | 10 | Studio |
| SANDS OCEAN CLUB HOA | | 121310 | 10 | Studio |
| SANDS OCEAN CLUB HOA | | 40611 | 11 | Studio |
| SANDS OCEAN CLUB HOA | | 61111 | 11 | Studio |
| SANDS OCEAN CLUB HOA | | 153311 | 11 | Studio |
| SANDS OCEAN CLUB HOA | | 31112 | 12 | Studio |
| SANDS OCEAN CLUB HOA | | 61112 | 12 | Studio |
| SANDS OCEAN CLUB HOA | | 60612 | 12 | Studio |
| SANDS OCEAN CLUB HOA | | 40613 | 13 | Studio |
| SANDS OCEAN CLUB HOA | | 50613 | 13 | Studio |
| SANDS OCEAN CLUB HOA | | 21113 | 13 | Studio |
| SANDS OCEAN CLUB HOA | | 31113 | 13 | Studio |
| SANDS OCEAN CLUB HOA | | 31313 | 13 | Studio |
| SANDS OCEAN CLUB HOA | | 61113 | 13 | Studio |
| SANDS OCEAN CLUB HOA | | 21313 | 13 | Studio |
| SANDS OCEAN CLUB HOA | | 71314 | 14 | Studio |
| SANDS OCEAN CLUB HOA | | 80614 | 14 | Studio |
| SANDS OCEAN CLUB HOA | | 71115 | 15 | Studio |
| SANDS OCEAN CLUB HOA | | 110615 | 15 | Studio |
| SANDS OCEAN CLUB HOA | | 121115 | 15 | Studio |
| SANDS OCEAN CLUB HOA | | 111115 | 15 | Studio |
| SANDS OCEAN CLUB HOA | | 31316 | 16 | Studio |
| SANDS OCEAN CLUB HOA | | 61316 | 16 | Studio |
| SANDS OCEAN CLUB HOA | | 21316 | 16 | Studio |
| SANDS OCEAN CLUB HOA | | 101316 | 16 | Studio |
| SANDS OCEAN CLUB HOA | | 213 | 17 | Studio |
| SANDS OCEAN CLUBHOA | | 61317 | 17 | Studio |
| SANDS OCEAN CLUB HOA | | 1206 | 17 | Studio |
| SANDS OCEAN CLUB HOA | | 613 | 18 | Studio |
| SANDS OCEAN CLUB HOA | | 213 | 18 | Studio |
| SANDS OCEAN CLUB HOA | | 813 | 18 | Studio |
| SANDS OCEAN CLUB HOA | | 711 | 18 | Studio |
| SANDS OCEAN CLUB HOA | | 211 | 18 | Studio |
| SANDS OCEAN CLUB HOA | | 913 | 18 | Studio |
| SANDS OCEAN CLUB HOA | | 101318 | 18 | Studio |
| SANDS OCEAN CLUB HOA | | 1211 | 19 | Studio |
| SANDS OCEAN CLUB HOA | | 313 | 19 | Studio |
| SANDS OCEAN CLUB HOA | | 713 | 21 | Studio |
| SANDS OCEAN CLUB HOA | | 213 | 21 | Studio |
| SANDS OCEAN CLUB HOA | | 411 | 21 | Studio |
| SANDS OCEAN CLUB HOA | | 1533 | 21 | Studio |
| SANDS OCEAN CLUB HOA | | 1106 | 22 | Studio |
| SANDS OCEAN CLUB HOA | | 511 | 27 | Studio |
| SANDS OCEAN CLUB HOA | | 313 | 30 | Studio |
| SANDS OCEAN CLUB HOA | | 1111 | 31 | Studio |
| SANDS OCEAN CLUB HOA | | 313 | 31 | Studio |
| SANDS OCEAN CLUB HOA | | 313 | 32 | Studio |
| SANDS OCEAN CLUB HOA | | 211 | 33 | Studio |
| SANDS OCEAN CLUB HOA | | 806 | 33 | Studio |
| SANDS OCEAN CLUB HOA | | 406 | 33 | Studio |
| SANDS OCEAN CLUB HOA | | 1533 | 34 | Studio |
| SANDS OCEAN CLUB HOA | | 706 | 34 | Studio |
| SANDS OCEAN CLUB HOA | | 611 | 34 | Studio |
| SANDS OCEAN CLUB HOA | | 411 | 34 | Studio |
| SANDS OCEAN CLUB HOA | | 101334 | 34 | Studio |
| SANDS OCEAN CLUB HOA | | 1106 | 34 | Studio |
| SANDS OCEAN CLUB HOA | | 711 | 35 | Studio |
| SANDS OCEAN CLUB HOA | | 906 | 35 | Studio |
| SANDS OCEAN CLUB HOA | | 711 | 36 | Studio |
| SANDS OCEAN CLUB HOA | | 911 | 36 | Studio |
| SANDS OCEAN CLUB HOA | | 1211 | 37 | Studio |
| SANDS OCEAN CLUB HOA | | 1013 | 37 | Studio |
| SANDS OCEAN CLUB HOA | | 71137 | 37 | Studio |
| SANDS OCEAN CLUB HOA | | 906 | 37 | Studio |
| SANDS OCEAN CLUB HOA | | 713 | 37 | Studio |
| SANDS OCEAN CLUB HOA | | 913 | 38 | Studio |
| SANDS OCEAN CLUB HOA | | 213 | 38 | Studio |
| SANDS OCEAN CLUB HOA | | 413 | 38 | Studio |
| SANDS OCEAN CLUB HOA | | 1533 | 38 | Studio |
| SANDS OCEAN CLUB HOA | | 1011 | 39 | Studio |
| SANDS OCEAN CLUB HOA | | 1533 | 39 | Studio |
| SANDS OCEAN CLUB HOA | | 906 | 39 | Studio |
| SANDS OCEAN CLUB HOA | | 211 | 39 | Studio |
| SANDS OCEAN CLUB HOA | | 213 | 39 | Studio |
| SANDS OCEAN CLUB HOA | | 406 | 39 | Studio |
| SANDS OCEAN CLUB HOA | | 906 | 40 | Studio |
| SANDS OCEAN CLUB HOA | | 1111 | 40 | Studio |
| SANDS OCEAN CLUB HOA | | 1106 | 40 | Studio |
| SANDS OCEAN CLUB HOA | | 606 | 40 | Studio |
| SANDS OCEAN CLUB HOA | | 411 | 40 | Studio |
| SANDS OCEAN CLUB HOA | | 211 | 41 | Studio |
| SANDS OCEAN CLUB HOA | | 913 | 41 | Studio |
| SANDS OCEAN CLUB HOA | | 713 | 41 | Studio |
| SANDS OCEAN CLUB HOA | | 511 | 42 | Studio |
| SANDS OCEAN CLUB HOA | | 406 | 42 | Studio |
| SANDS OCEAN CLUB HOA | | 1533 | 42 | Studio |
| SANDS OCEAN CLUB HOA | | 1011 | 42 | Studio |
| SANDS OCEAN CLUB HOA | | 211 | 42 | Studio |
| SANDS OCEAN CLUB HOA | | 1406 | 42 | Studio |
| SANDS OCEAN CLUB HOA | | 213 | 43 | Studio |
| SANDS OCEAN CLUB HOA | | 1106 | 43 | Studio |
| SANDS OCEAN CLUB HOA | | 1533 | 43 | Studio |
| SANDS OCEAN CLUB HOA | | 411 | 43 | Studio |
| SANDS OCEAN CLUB HOA | | 406 | 43 | Studio |
| SANDS OCEAN CLUB HOA | | 906 | 43 | Studio |
| SANDS OCEAN CLUB HOA | | 511 | 43 | Studio |
| SANDS OCEAN CLUB HOA | | 506 | 44 | Studio |
| SANDS OCEAN CLUB HOA | | 80644 | 44 | Studio |
| SANDS OCEAN CLUB HOA | | 1213 | 44 | Studio |
| SANDS OCEAN CLUB HOA | | 1111 | 44 | Studio |
| SANDS OCEAN CLUB HOA | | 101344 | 44 | Studio |
| SANDS OCEAN CLUB HOA | | 121345 | 45 | Studio |
| SANDS OCEAN CLUB HOA | | 211 | 45 | Studio |
| SANDS OCEAN CLUB HOA | | 1013 | 45 | Studio |
| SANDS OCEAN CLUB HOA | | 711 | 45 | Studio |
| SANDS OCEAN CLUB HOA | | 81345 | 45 | Studio |
| SANDS OCEAN CLUB HOA | | 411 | 45 | Studio |
| SANDS OCEAN CLUB HOA | | 613 | 45 | Studio |
| SANDS OCEAN CLUB HOA | | 21346 | 46 | Studio |
| SANDS OCEAN CLUB HOA | | 71346 | 46 | Studio |
| SANDS OCEAN CLUB HOA | | 606 | 46 | Studio |
| SANDS OCEAN CLUB HOA | | 90646 | 46 | Studio |
| SANDS OCEAN CLUB HOA | | 1011 | 46 | Studio |
| SANDS OCEAN CLUB HOA | | 511 | 46 | Studio |
| SANDS OCEAN CLUB HOA | | 91346 | 46 | Studio |
| SANDS OCEAN CLUB HOA | | 1533 | 46 | Studio |
| SANDS OCEAN CLUB HOA | | 1406 | 46 | Studio |
| SANDS OCEAN CLUB HOA | | 606 | 47 | Studio |
| SANDS OCEAN CLUB HOA | | 706 | 47 | Studio |
| SANDS OCEAN CLUB HOA | | 90647 | 47 | Studio |
| SANDS OCEAN CLUB HOA | | 611 | 47 | Studio |
| SANDS OCEAN CLUB HOA | | 1533 | 47 | Studio |
| SANDS OCEAN CLUB HOA | | 1111 | 47 | Studio |
| SANDS OCEAN CLUB HOA | | 1406 | 47 | Studio |
| SANDS OCEAN CLUB HOA | | 311 | 47 | Studio |
| SANDS OCEAN CLUB HOA | | 101148 | 48 | Studio |
| SANDS OCEAN CLUB HOA | | 1106 | 48 | Studio |
| SANDS OCEAN CLUB HOA | | 813 | 48 | Studio |
| SANDS OCEAN CLUB HOA | | 611 | 48 | Studio |
| SANDS OCEAN CLUB HOA | | 711 | 48 | Studio |
| SANDS OCEAN CLUB HOA | | 211 | 48 | Studio |
| SANDS OCEAN CLUB HOA | | 506 | 48 | Studio |
| SANDS OCEAN CLUB HOA | | 213 | 49 | Studio |
| SANDS OCEAN CLUB HOA | | 706 | 49 | Studio |
| SANDS OCEAN CLUB HOA | | 606 | 49 | Studio |
| SANDS OCEAN CLUB HOA | | 511 | 49 | Studio |
| SANDS OCEAN CLUB HOA | | 806 | 49 | Studio |
| SANDS OCEAN CLUB HOA | | 906 | 49 | Studio |
| SANDS OCEAN CLUB HOA | | 711 | 49 | Studio |
| SANDS OCEAN CLUB HOA | | 913 | 50 | Studio |
| SANDS OCEAN CLUB HOA | | 513 | 50 | Studio |
| SANDS OCEAN CLUB HOA | | 511 | 50 | Studio |
| SANDS OCEAN CLUB HOA | | 506 | 52 | Studio |
| SANDS OCEAN CLUB HOA | | 713 | 52 | Studio |
| SANDS OCEAN CLUB HOA | | 913 | 52 | Studio |