How to Associate You Unit with Your Existing Ramresorts.com Account
In order to associate your condo unit and week with your existing ramresorts.com web account, you must first log in to the ramresorts.com website.
If your email address has not yet been associated with your unit, you will see this message at the top of Sands Ocean Club Timeshare screen.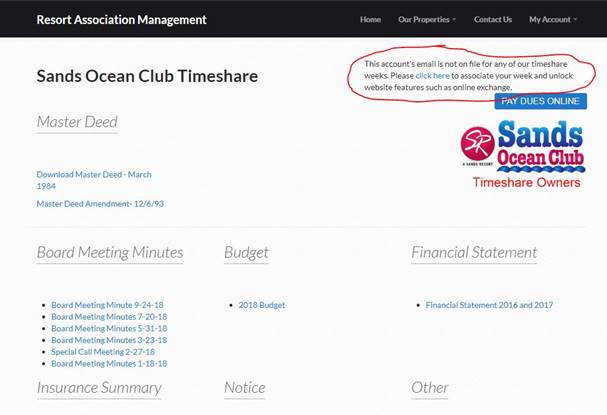 Click the 'click here' link within the message will bring you to the soctimeshare.com website where you can enter your unit and week information.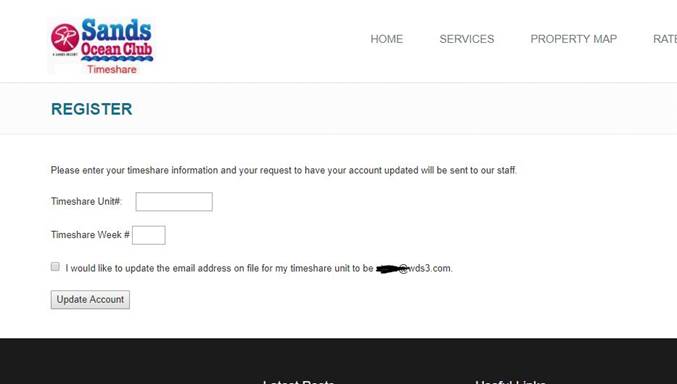 After you have entered in your unit and week and submitted for review, you will be redirected to the Thank You page. Our staff must review the association for accuracy, and once approved you will receive an email and be able to log into soctimeshare.com with the same account as your ramresorts.com website account.