How to Pay Your Fees Online
Once your account has been activated and you have received your confirmation email you can access your account with by logging into ramresorts.com or soctimeshare.com. The same account will work for both websites.
Once your email address has been associated with your unit(s), you will be able to view your balance when you log into RamResorts.com in the upper right corner of the page.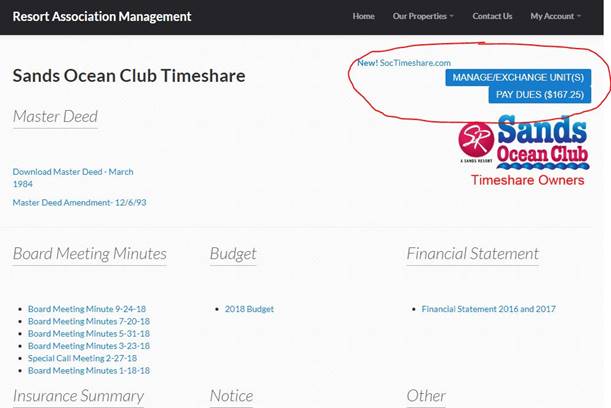 Click the button displaying your balance and you will be taken directly into the soctimeshare.com owner portal where you can manage your unit, reservations, and pay your fees.
If you have a due balance, you will see it displayed. Clicking on the balance will allow you to add the balance to your cart and instantly pay online.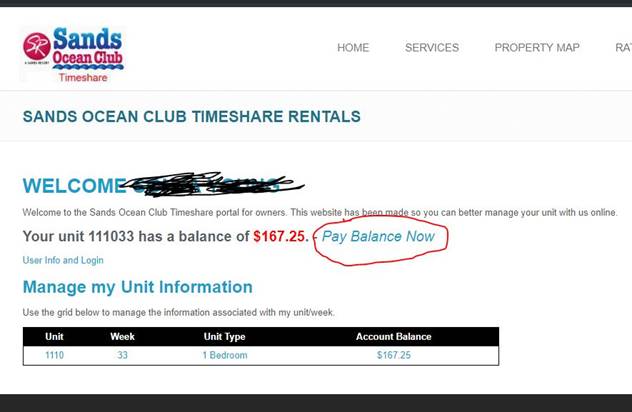 Once the balance has been added to your cart, you can proceed to checkout and pay with a credit card online.